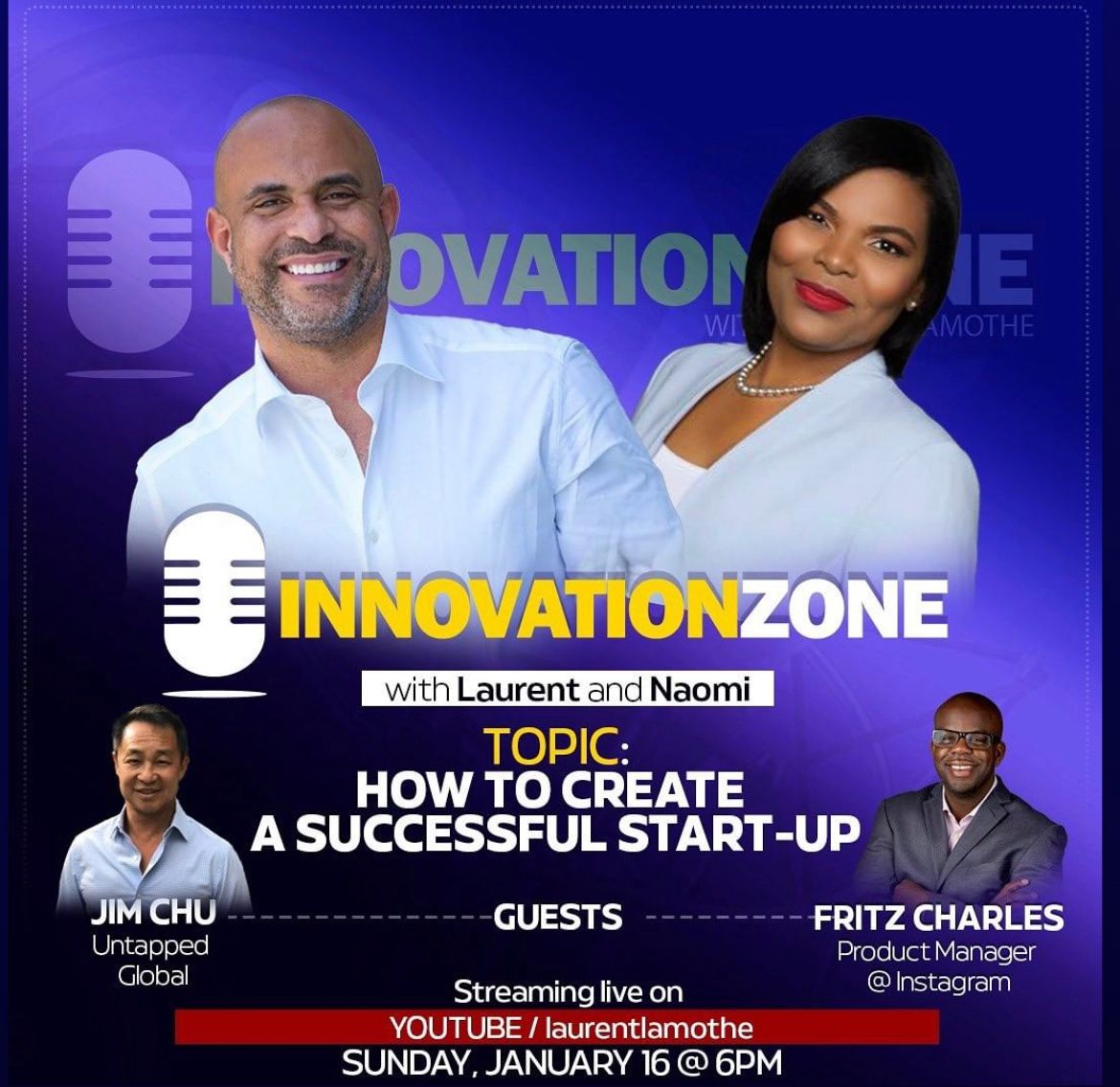 I've had a lot of people ask me questions about Startups!
I've always seen them as the backbone, and the key, for economic development for any country in the world.
In Episode 3 of the INNOVATION ZONE series Laurent Lamothe is joined by Dr Naomi Blemur, Entrepreneur with special guests Jim Chu, Untapped Global and Fritz Charles, Instagram.
Enjoy the show and please subscribe!
INNOVATION ZONE with Laurent Lamothe is a series about technology, innovation and education with expert analysis from those contributing in their respective fields from around the world. Learn more about breakthrough apps and systems tailored to the development of the emerging world.
Our Podcast version is also available at: